Lip Kit
Jenny K. Beauty Loving Life Lip Kit

Loving Life Lip Kit is our signature product. The fine putty contains a matte liquid lipstick + a matching matte but creamy lip liner hot wrapped in black velvet and rose gold. The lip pencil is unscrewed and frames the lips before the lipstick is applied. Together with the lipstick, it makes the lips pop and look fuller. The lipstick gives a velvety matte, powdery even result and it hardly feels like you have anything on your lips.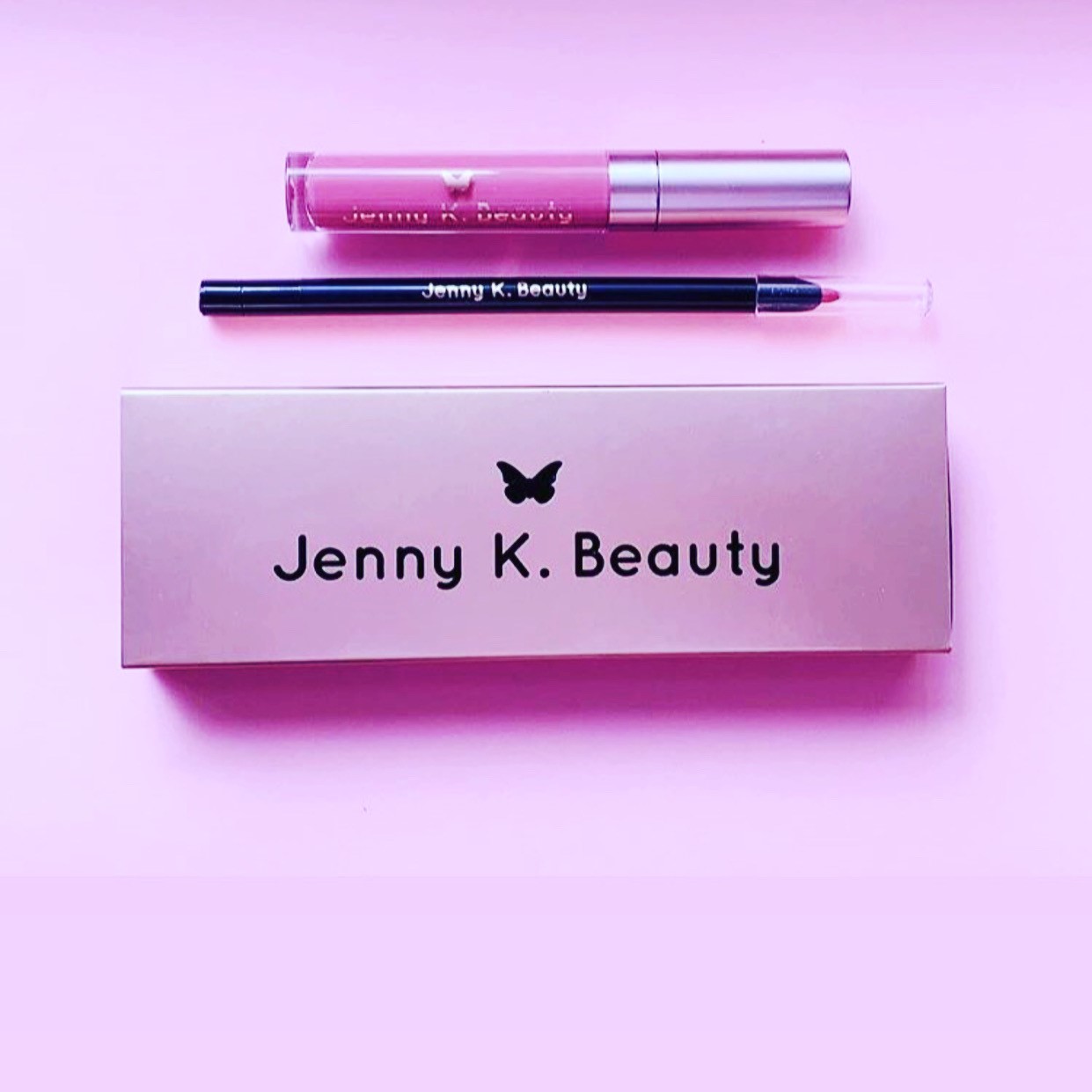 The products are 100% Vegan, Non-animal tested and completely Paraben-Free. Sits all day even if you eat or drink. Easy to apply. In addition, in true K-Beauty spirit, they contain ingredients that nourish the skin on the lips. As a emollient Coconut oil that prevents the lips from drying out and soothing Vitamin-E. The lips radiate color and luster. Give it up for Perfect Lips!




• Gives a perfect velvet matte and durable result, with lips that radiate color and look fuller
• Available in four beautiful colors. Two nude shades: a more transparent nude beige and a slightly darker nude. Two pink, one a little more classically rosy and one a little more eye-catching icy pink
• Nourishes the lips with moisturizing and emollient coconut oil that prevents dehydration and soothing vitamin E. With a natural scent of vanilla
• 100% Vegan, Free of parabens and Cruelty-Free
Available in four stylish shades that pay homage to their Swedish heritage in shades and names:

01. Swedish Sin
02. Naked Nude
03. Royal Rose
04. Polar Pink